About us
Granqvist Beverage House Ltd was established in 1983. First as an agency for producers towards the monopolies in Norway, Sweden and Finland. Later on, with Sweden within the Common European Union market, we got our own license and started to work as an importer in May 1995.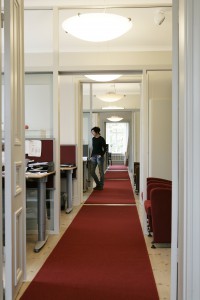 Today we have an established cooperation in Finland with ME Group, in Sweden with DLP (Drinks Logistics Partner) and in Norway with Vectura, who stores our beverages and also distributes the products to the monopoly stores as well as to the restaurants and different wholesalers and dutyfree companies. Since 2010 the company also supplies customers on the Finnish market.
The headoffice is situated in Tidaholm in the western part of southern Sweden.
Granqvist Beverage House
Vulcanön, Vulcans väg 1, SE-522 34 TIDAHOLM, SWEDEN
Phone +46 502 148 88
Fax +46 502 158 88
E-mail: info@granqvistbev.fi
www.granqvistbev.fi